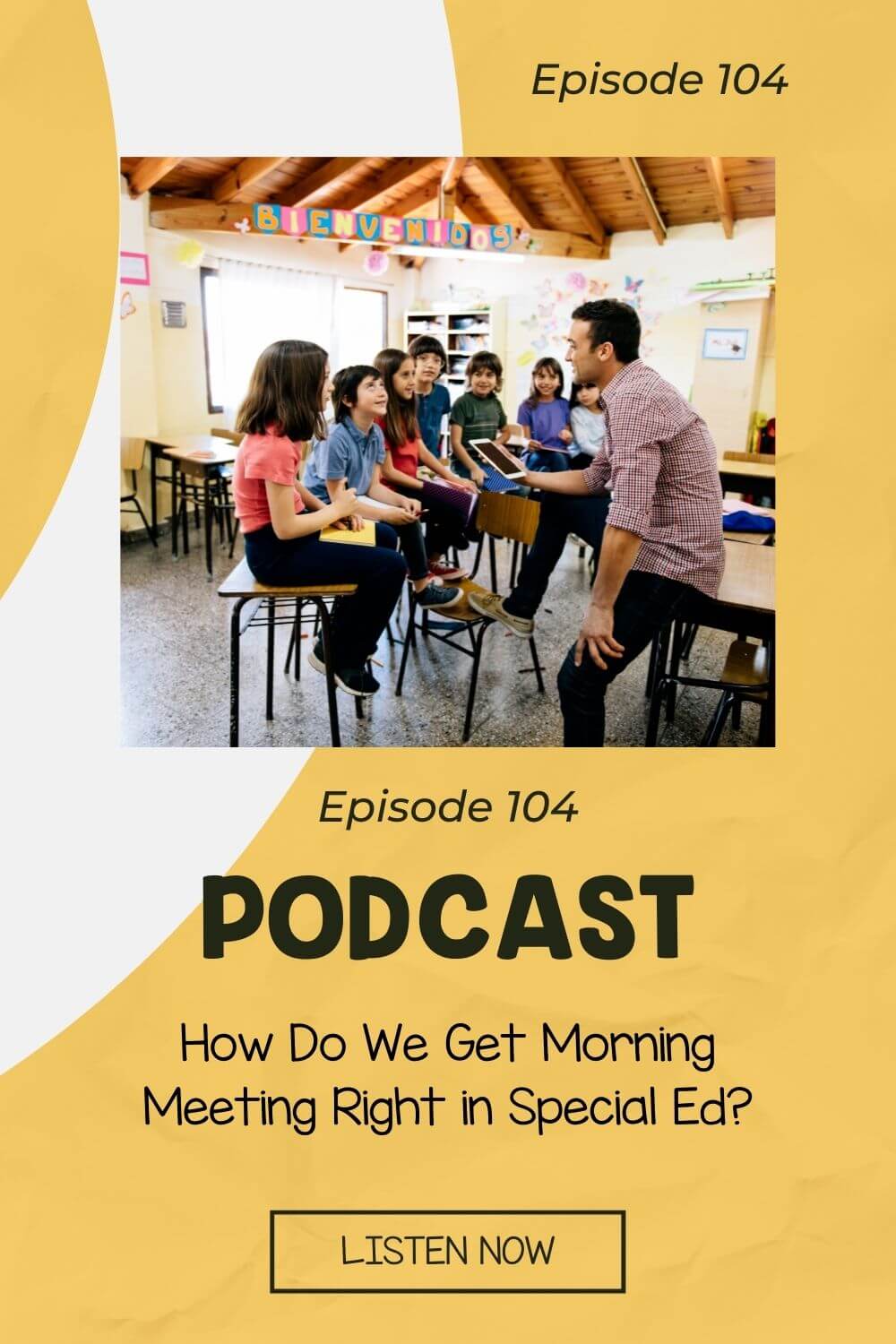 Confession time. Early on in my career, I hated morning meeting. I thought it was a complete waste of time and dreaded when anybody asked me to run it because I didn't feel confident in my ability to do it well or make it fun.
Moving to South Florida changed that. I got to work with educators there who modeled circle and class meetings done right and ones where things didn't go so well. In this episode, I want to talk about why group activities are so important and intimidate some educators.
3:06 – Skills that autistic students need to learn that morning meeting can provide
4:24​ – Why these kinds of group activities are important for students of all ages
6:47 – The necessity to teach in a respectful and relevant way, especially for older students
9:22 – How group instruction helps autistic students in the three areas where they have difficulties
11:10 – Some challenges that teachers face with group activities
Join us inside the Special Educators Academy for your 7 day free trial.