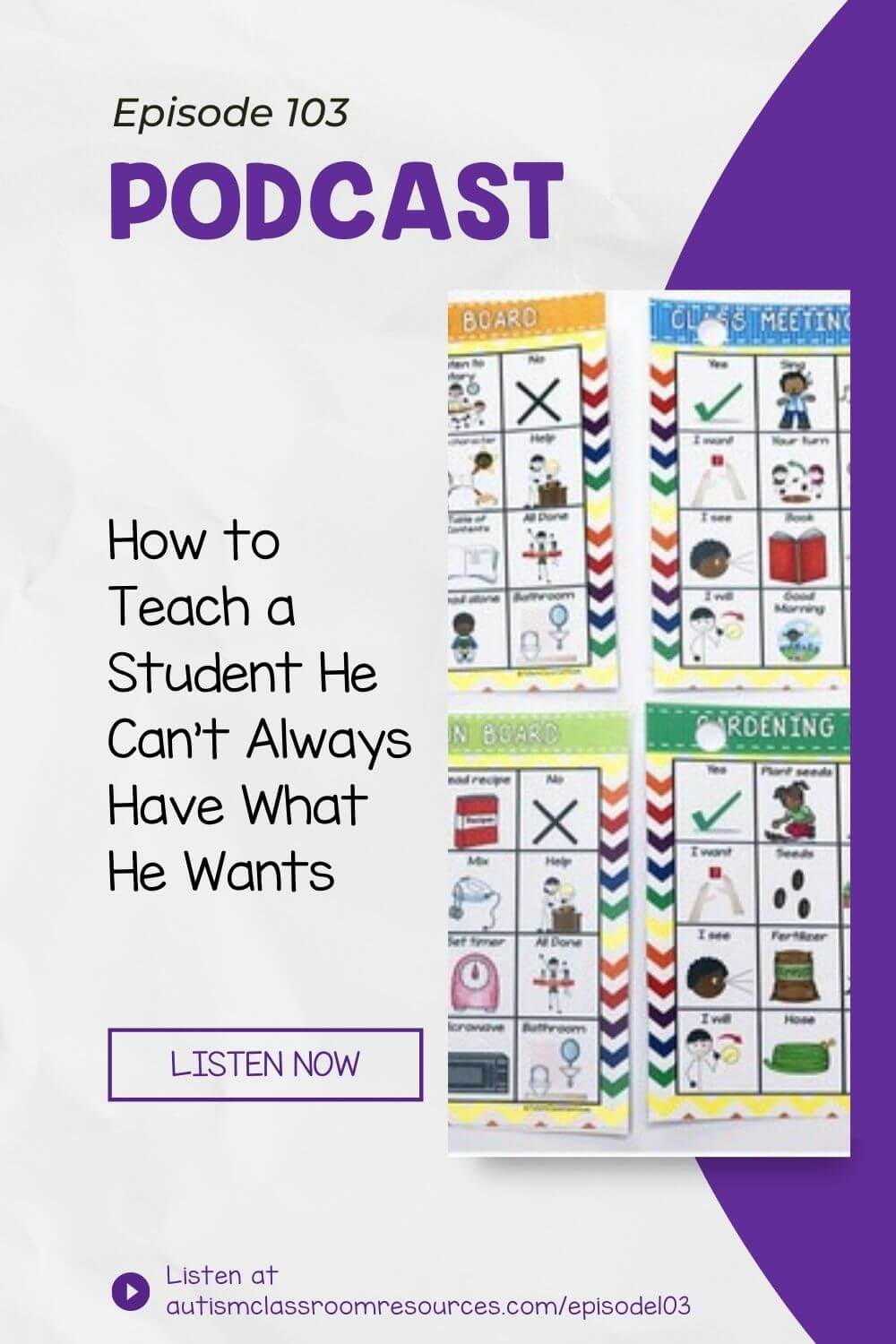 Many times, a student's reaction to not getting what they want is a temper tantrum or a meltdown. So you try to avoid that outcome by giving them what they want. But oftentimes, I'll hear someone say that they can't reinforce students by giving them what they ask for even if they're asking nicely.
So what if you're in a situation where you can't do that? What are you supposed to do then? In this episode, I talk about Dante and what you can do with a student like him to teach him that he can't always have what he wants.
2:33​ – Why this problem happens in the first place
3:53 – What you shouldn't do to solve the problem
5:53 – The key to teaching a student like Dante to wait when he asks for something
6:55 – Where to start first when you're teaching your student to wait
9:03 – How to handle your student's AAC device in the classroom
Join us inside the Special Educators Academy for your 7 day free trial.