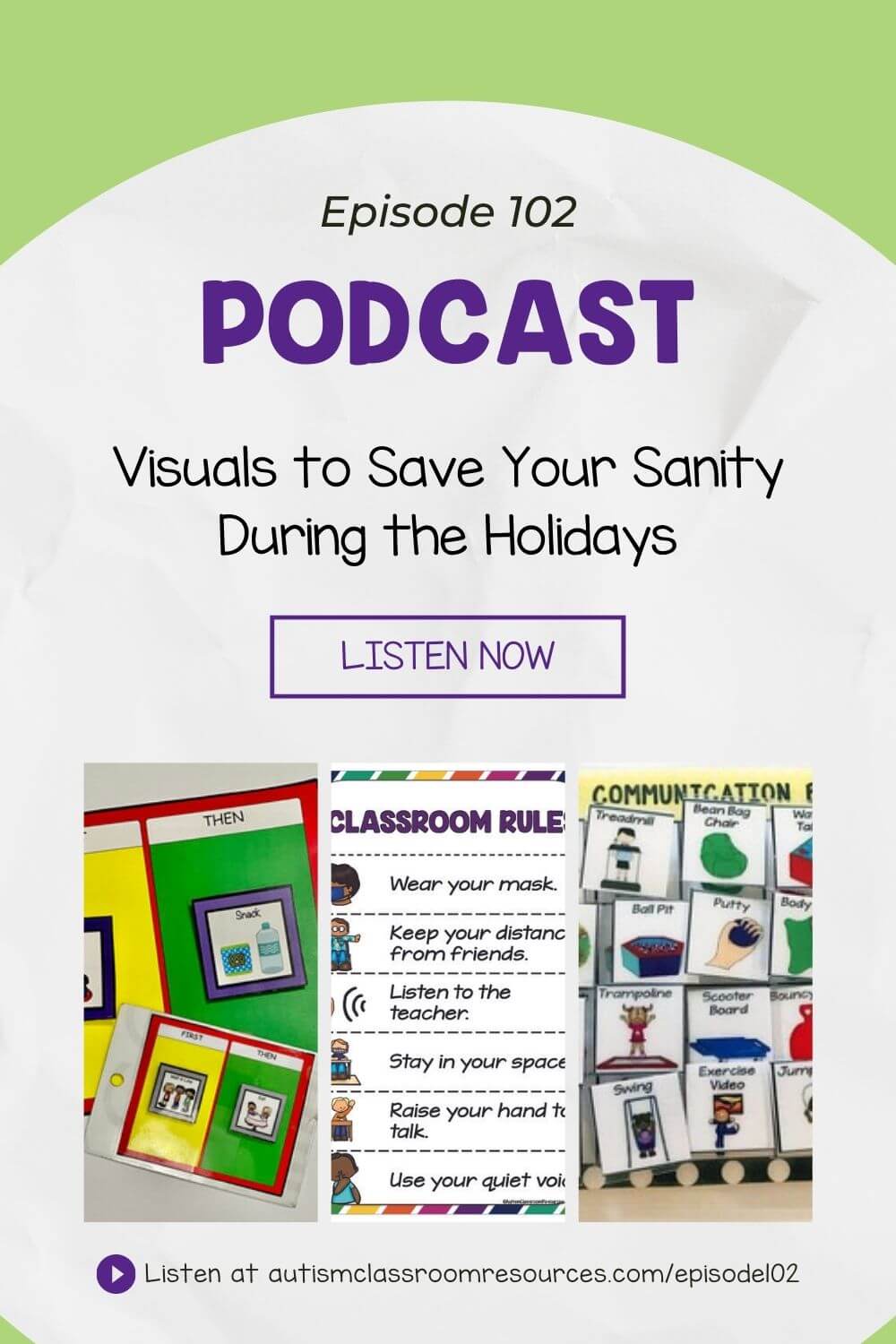 With Thanksgiving fast approaching, so many teachers are still not settled into any type of normalcy. You're teaching in what I like to call a triage classroom: a bare-bones or revolving door staff. In this episode, I want to discuss how to survive and thrive in the holiday season. I go over some basics that might have fallen by the wayside but need to come back into play as you gear up for the end of the year.
* This page contains affiliate links. As an Amazon Associate, I earn from qualifying purchases and will be awarded a small commission at no extra cost to you in the event of a sale. *
5:58​ – A visual that helps keep things calm when routines and schedules get turned upside down
7:40 – A visual to help when new situations and expectations crop up
9:18 – A visual to help remind students how to behave in situations
10:05 – A visual to let students know the length of a special activity
11:11 – A visual to have around for struggling students when you're not around
Join us inside the Special Educators Academy for your 7 day free trial.
Grab Your Free Visual Tools By Signing Up for the Free Resource Library and Get Weekly Tips for Your Classroom