How to Make the Special Ed Classroom Schedule (Ep 43)
Organizing & Setting Up Classrooms | July 26, 2020
As we approach the beginning of 2020, and grapple with how to best educate students during the pandemic, setting up the special ed classroom schedule may seem like the least of our problems. In reality, though, it's still the most important. Whether you are doing distance learning or social distant classroom learning, the schedule continues to drive the predictability and routine our special ed classrooms need. It's also one of the most complex parts of setting up a special ed classroom.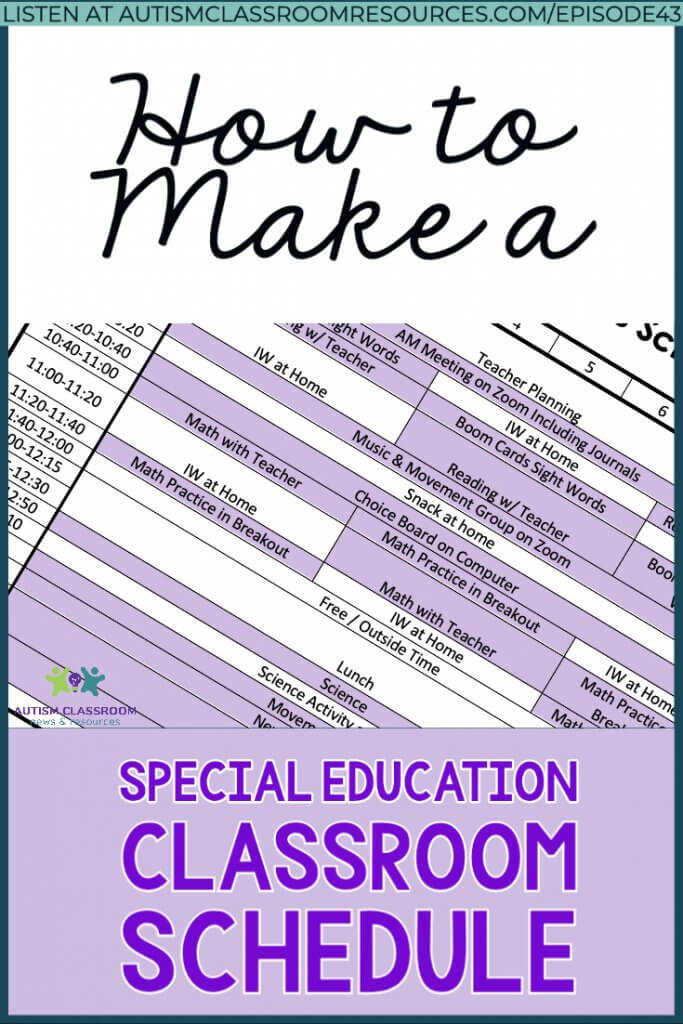 In Episode 41 of the podcast, I talked about the model for classroom setup focusing on meeting the individual needs of the students. And the importance of routine and predictability for our students. In Episode 42, I talked about how to begin that individualization with the Teaching Implementation Plan. This week, we are going to take the TIP information and start to translate it into the schedule.
As I've previously mentioned, the schedule is unique to the classroom and the students in it. So in today's episode I'm going to walk you through the 5 key steps in setting up the special ed classroom schedule.
I frequently say when creating the classroom schedule that downtime is not your friend. Keeping students engaged in activities has to be one of the big priorities.
Highlights of Episode 43: Creating the Special Ed Classroom Schedule
Grab tips about how to select the activities for the special ed classroom schedule
Find ideas about how to schedule for distance learning
Thoughts for ways to schedule centers in a socially distanced classroom
Learn my decision process in deciding on allocating time to activities
Tips to help with grouping students
Ideas for how to put it all together and samples of real-life classroom schedules
Looking for What a Schedule Might Look Like?
Head over to the Free Resource Library where I've got 5 example classroom schedule grids from different ages you can download and check out.
Looking for More Classroom Setup Help?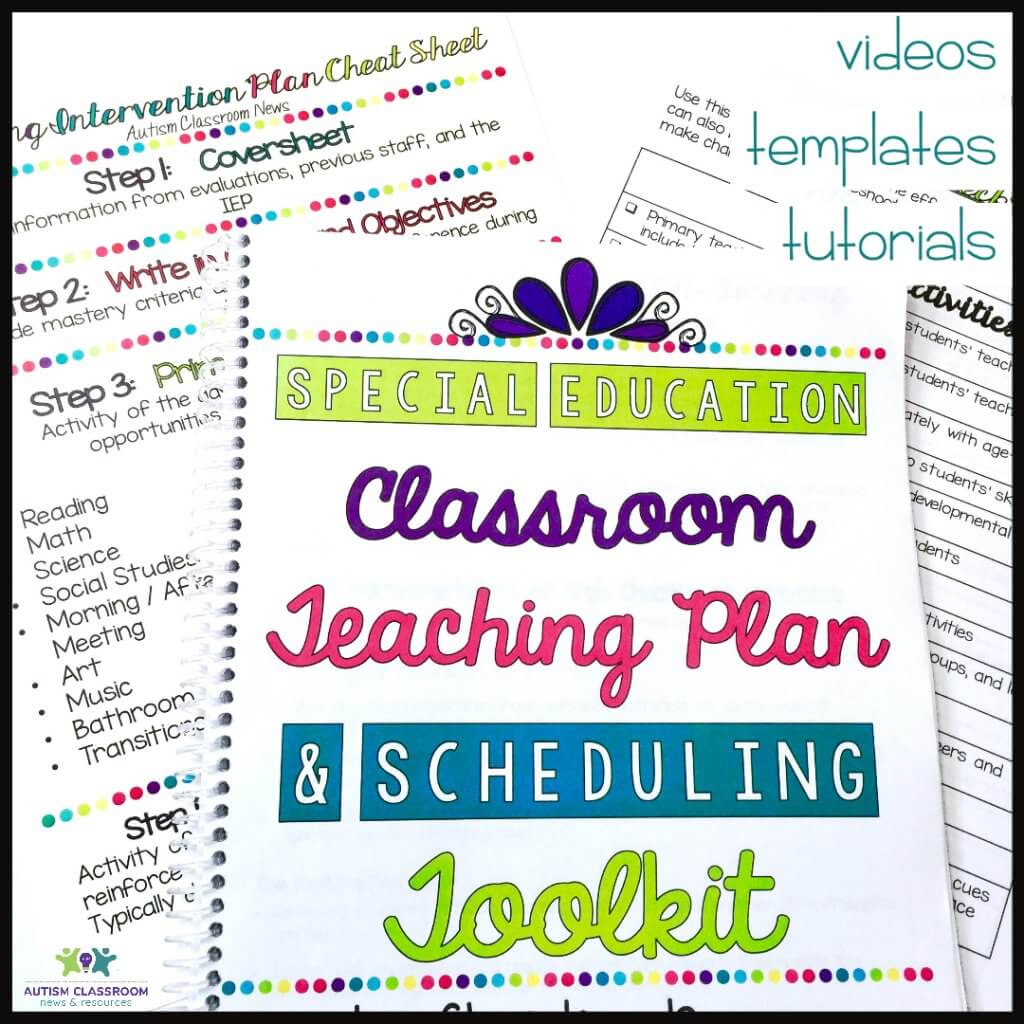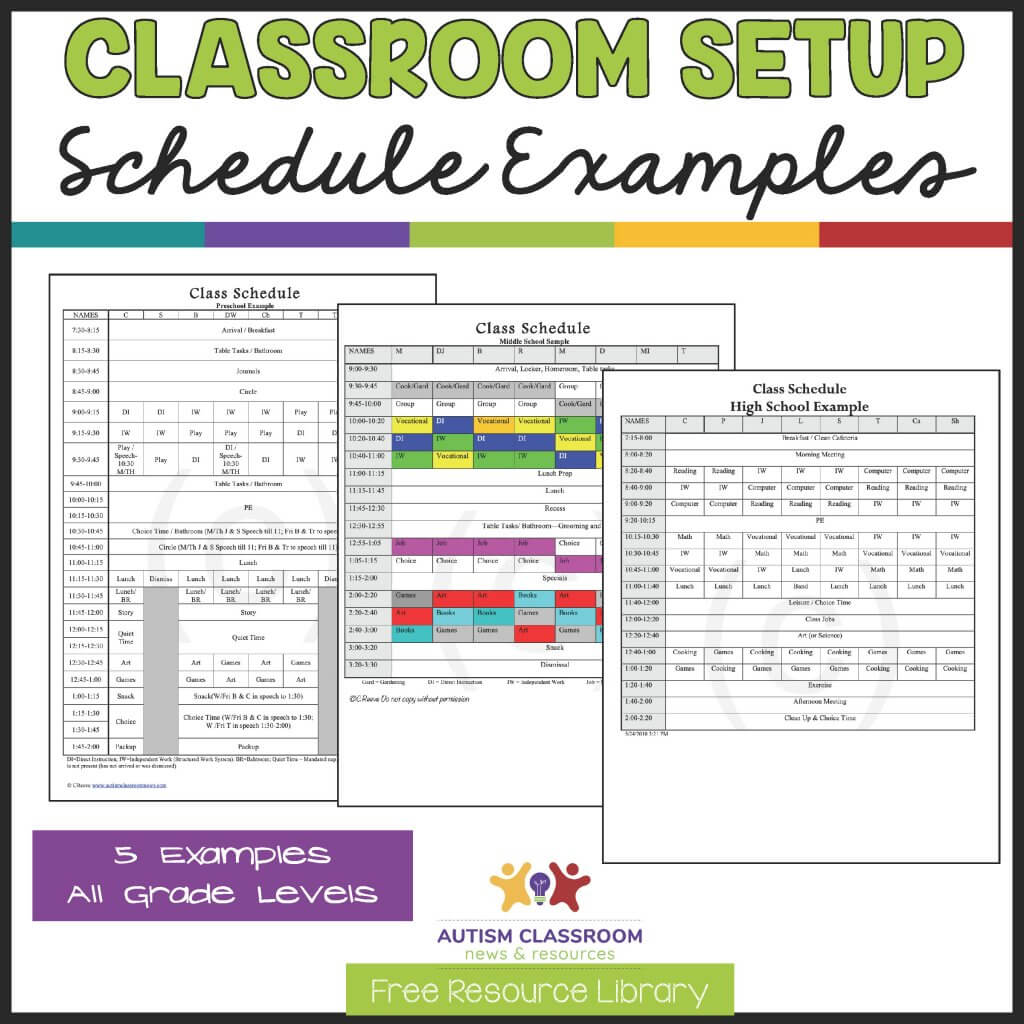 Setting up the special ed classroom schedule is probably the most challenging part of starting the new school year. However, if you put the time in up front, I guarantee it pays off in less stress at the start of the year.
This year may be even more challenging depending on your situation. In the Special Educator Academy we are working through it together. We have training on restarting school, on setting up distance learning, and we're adapting the Setting Up Classrooms course in a study group to meet the needs of all the different classroom configurations going on this year. So hop over and join us...we can help.
Come join our community for training and ideas you can use and connection with other special educators who get it.