EP 51: 3 Ways to Prevent Downtime in the Classroom
Behavior Support | September 20, 2020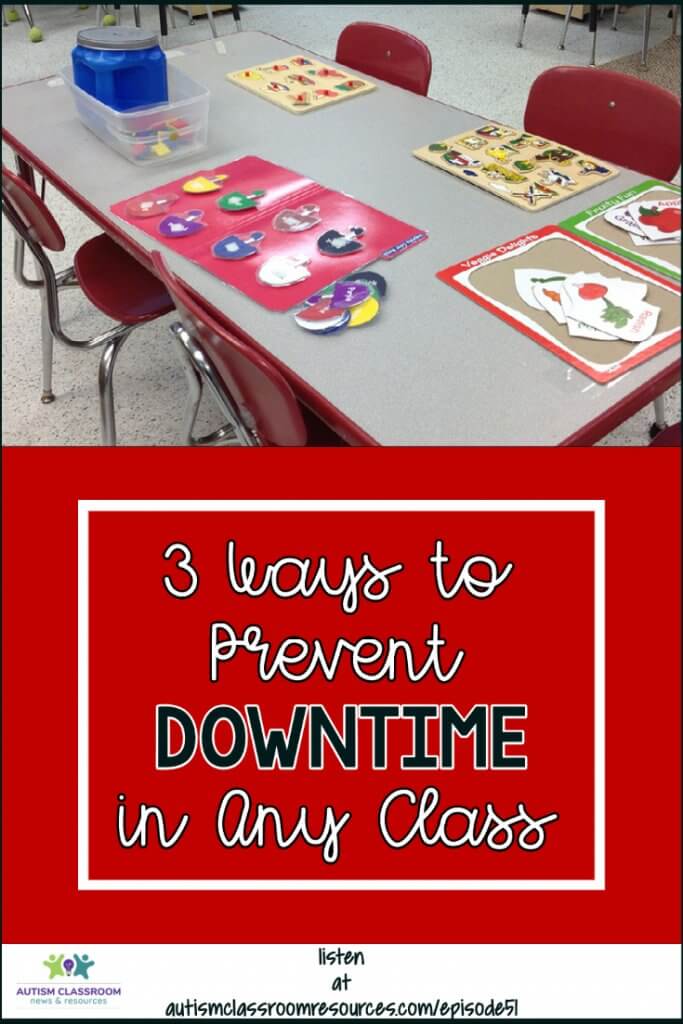 Downtime in the classroom is not your friend. That's a quote from a colleague of mine that I repeat frequently. And this focus on keeping students engaged throughout the day is the driving force behind the elements of setting up classrooms. The reason for this is that when students are not actively engaged, we see more challenging behaviors. This is true in any classroom, but it's particularly true in special education. Many of our students struggle with engaging themselves in activities without direction.
This year (2020-2021) is so unusual, that I know that many of our routines have been affected. And one of the challenges has been how to keep students engaged in activities throughout the day. This is an issue in any type of year and any type of classroom. But it may be more of a challenge to figure out how to prevent it in this year's situations.
Episode 51 Summary
This episode focuses on 3 ways you can create routines and strategies in the classroom to support engagement in learning and reduce downtime. I'll start by talking about what downtime is. Because, no I don't think that teachers make a decision to have downtime in the classroom. They don't say, "It would be nice to take a little rest right now. I'll let the kids do whatever they want." Finally, I'll share 3 ways that you can prevent downtime in your classroom that can lead to challenging behavior.
Listen above or on your favorite app…or read the transcript right above the podcast player.
Looking for more ideas for preventing challenging behavior and being proactive? Check out the FREE Preventing Behavior Webinar.