3 Ways to Get Adult Language in the Classroom on Track
Curriculum and Instructional Activities | November 1, 2020
I talked about the importance of using adult language in the classroom in a purposeful manner to model communication for students with autism in the last episode of the podcast. Today I am following up with a freebie to help teachers share the information with classroom staff. And I'm also sharing 3 ways that you can help all the classroom staff stay on track with adult language in the classroom.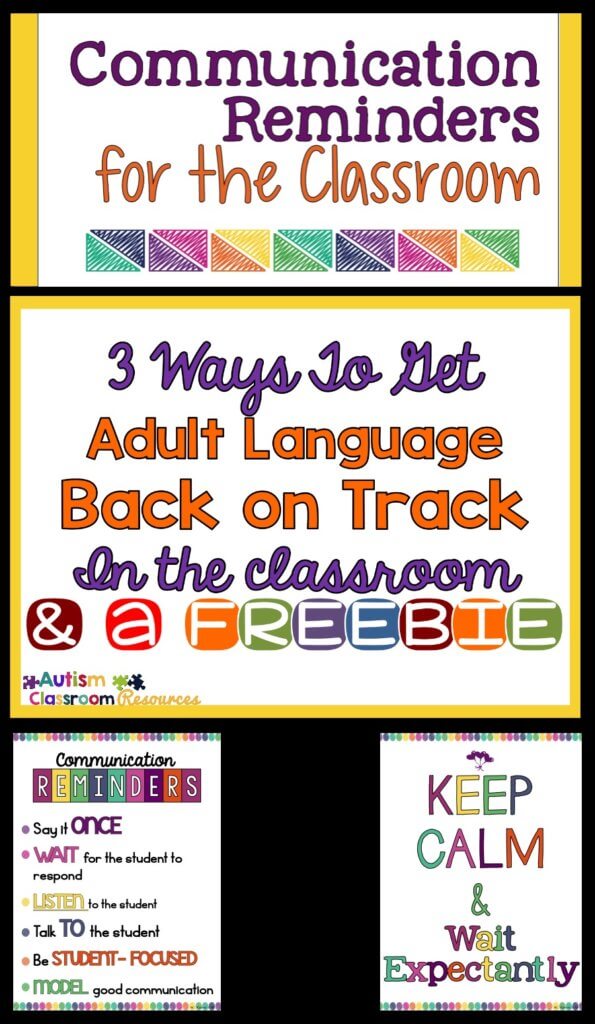 Highlights of Episode 57
How adult language gets off track in the classroom and why
Why it's so important to address adult language in the classroom
3 ways to to help staff keep their language on track with students' needs
Ways to get your staff to buy into why it's important
Grab a free training sheet for special ed staff and visual reminders to help support modeling language in the classroom for students with disabilities.
Free Download for Training and Reminding Staff
I have a free download in the resource library for you! to help with training your staff in monitoring adult language in the classroom. I've also included signs to post as reminders. Finally I also included a brief handout to use for training with staff. The handout gives you the tools to talk about it as a team and work on sharing feedback with each other as reminders. They have the same color scheme as my Visual Reminders for Staff, so if you use them, these will fit right in.
Grab the Free Training Handout and Posters from the Resource Library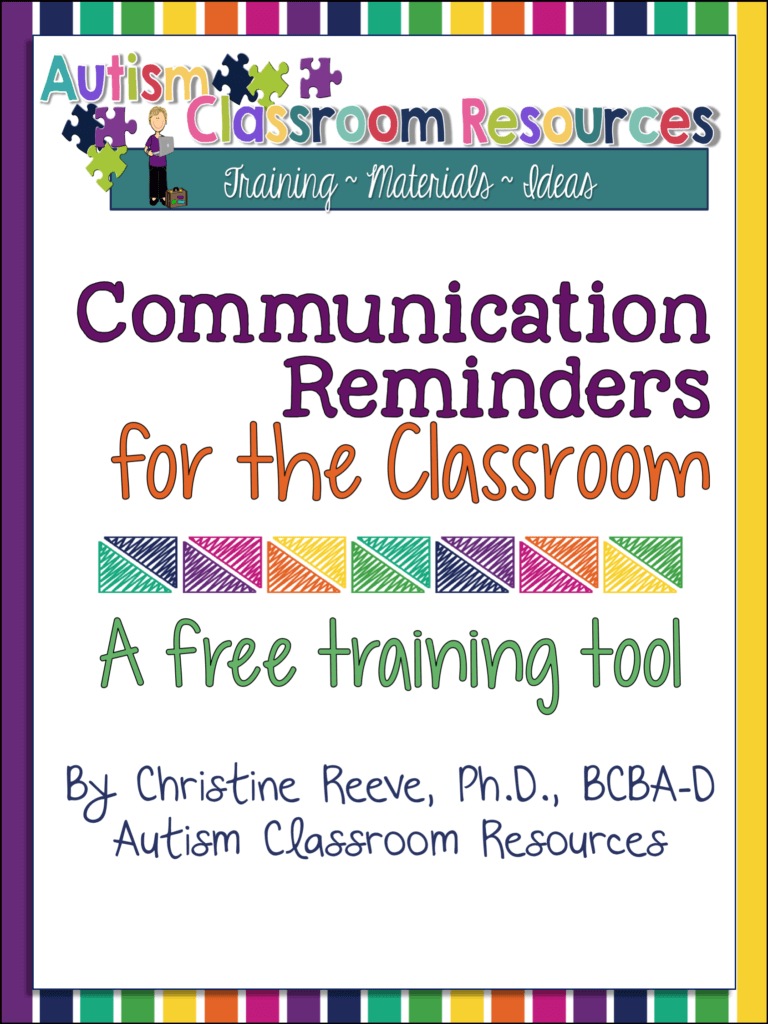 Grab the free training handout and reminder posters in the free resource library.
And get tips and more freebies weekly by email.
Come join our community for training and ideas you can use and connection with other special educators who get it.