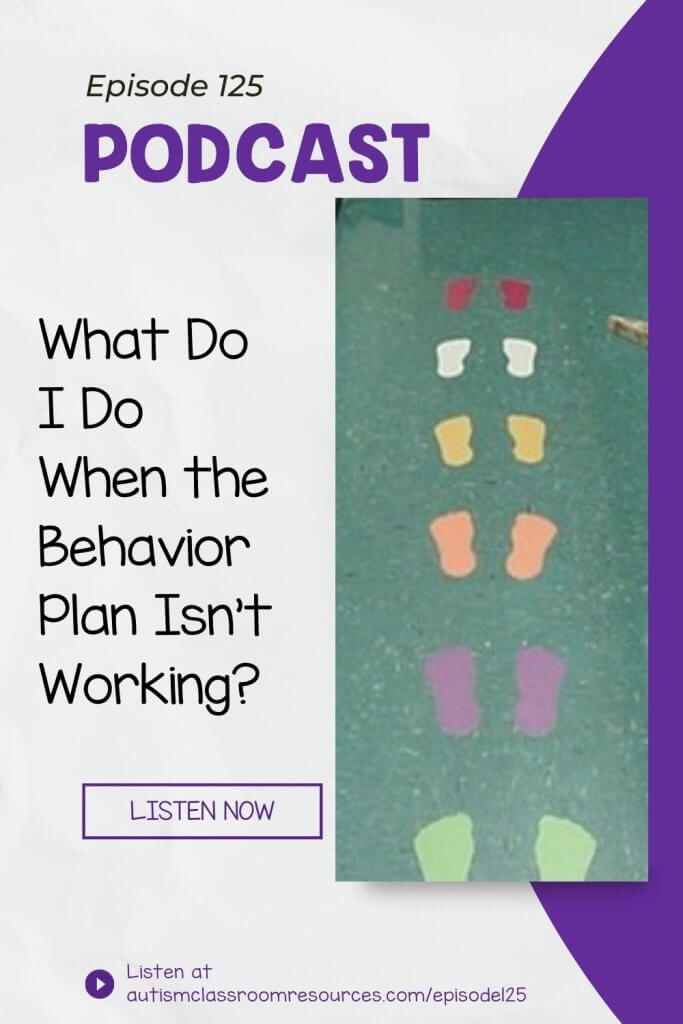 I want to veer off track a little today. I've dedicated this month to discuss the relationship between communication and behavior. But in this episode, I talk about what happens when you put your amazing behavior plan in place… and it still doesn't work, despite your best efforts. What do you do then? Tune in to find out my step-by-step process!
1:36​ – How to know if, how, when, and where behavior has actually changed
6:14 – Discovering if your behavior strategies are being implemented correctly
8:10 – Another common thing you might discover by talking with your staff
8:59 – Have you given the plan implementation enough time to work? If so, consider these questions
10:34 – What to do if problem behavior hasn't decreased despite demonstrations of replacement behavior from the student
12:06 – When all else fails (a.k.a. going back to the drawing board)
13:56 – An important reminder about the FBA process (especially if you need some consolation)
Join us inside the Special Educators Academy for your 7 day free trial.