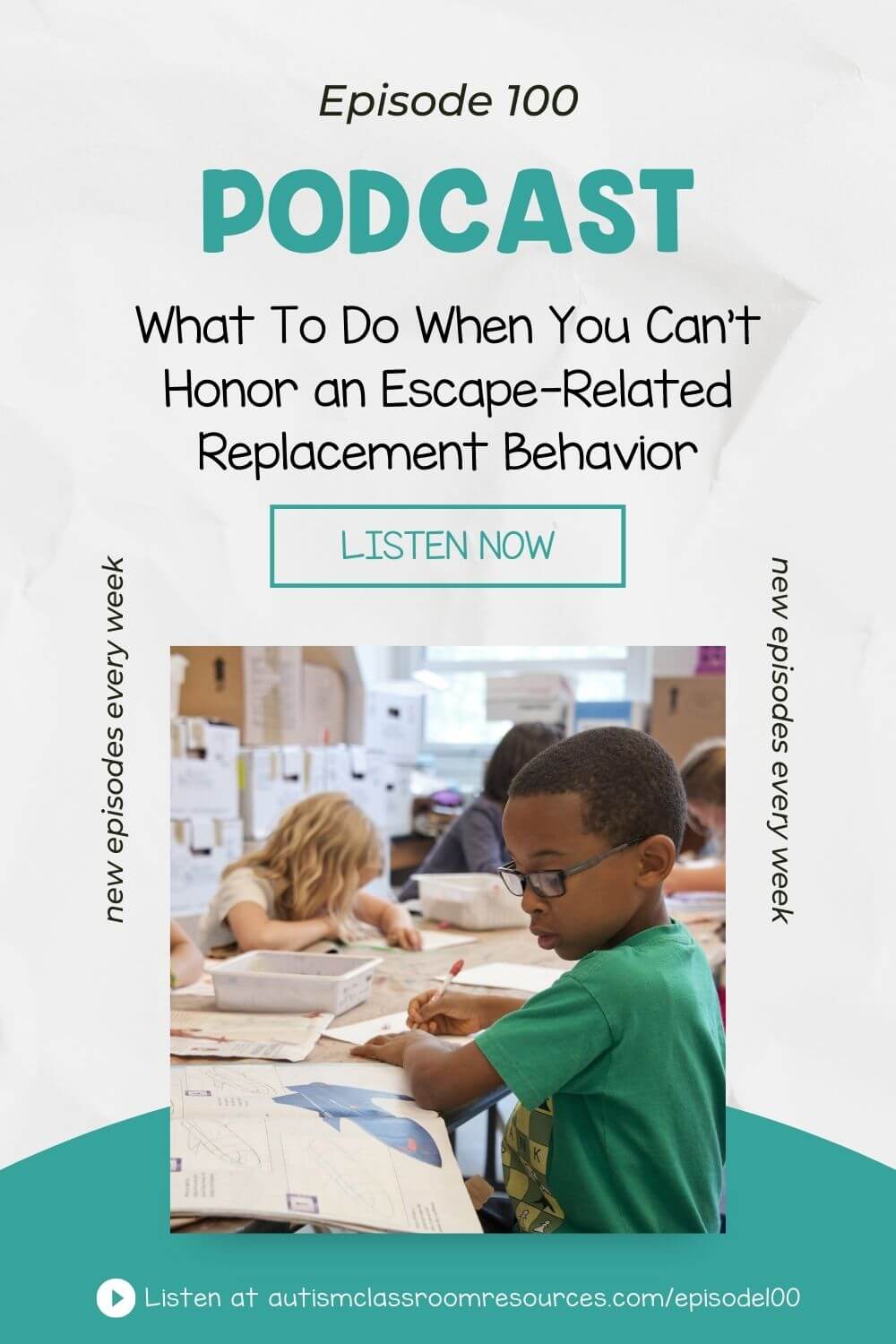 What do you do when you can't honor the function of the replacement behavior you've chosen? What if you run into a situation where it's just impossible? In this episode, I focus on escape-related behavior with a quick story about a boy named Mica and reveal five things to try if trouble arises due to task demands you've given your student. Welcome to episode 100!
0:50​ – A quick behavioral story to kick off this milestone episode
5:38 – One simplistic way to address behavioral issues regarding task demands
6:31 – Turning on what I call the "high-octane task mix"
7:21 – Another method similar to the high-octane mix
8:42 – How to effectively give your student choices when presenting them with tasks
9:36 – The best way to amp up the engagement of the tasks themselves
Join us inside the Special Educators Academy for your 7 day free trial.
sign up for free tips each week in your inbox and Grab the free Choices poster from the resource library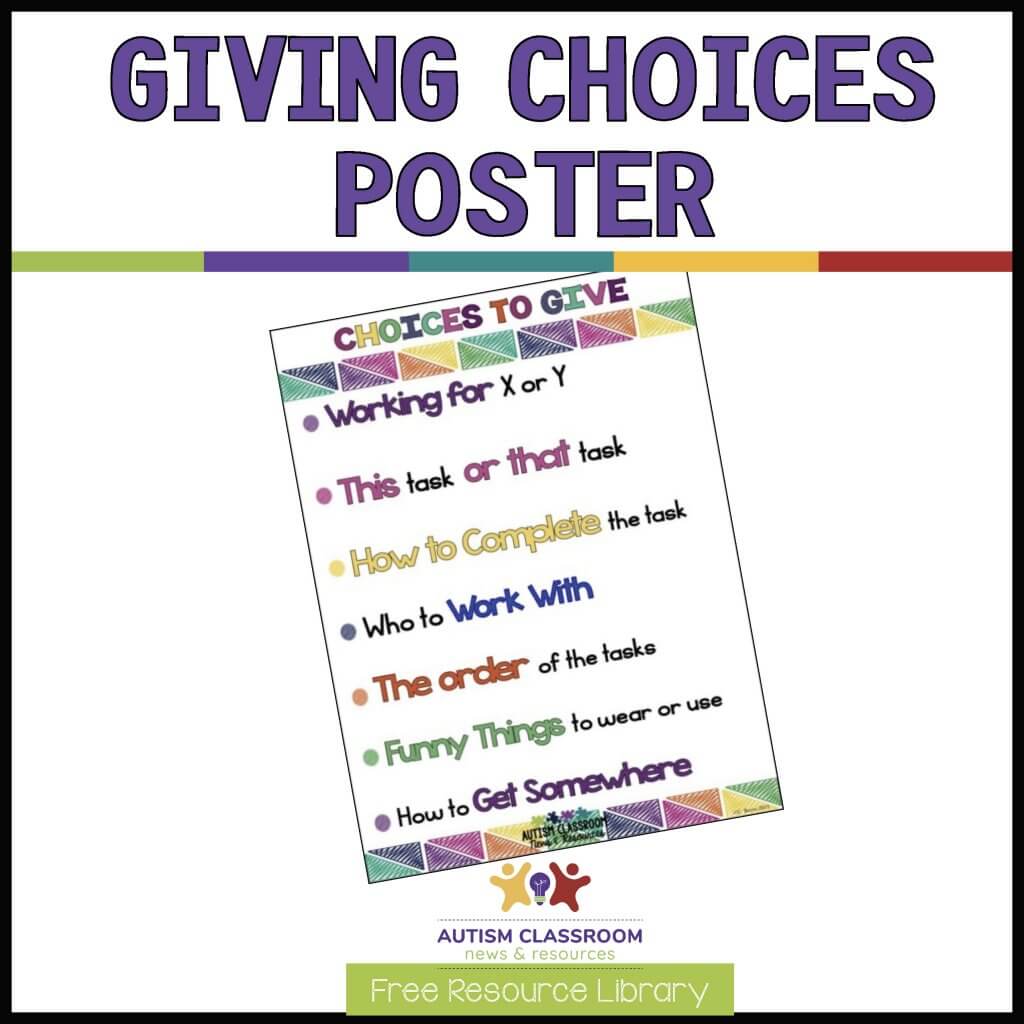 Grab it from the Free Resource Library. Click below to navigate or join the free library.