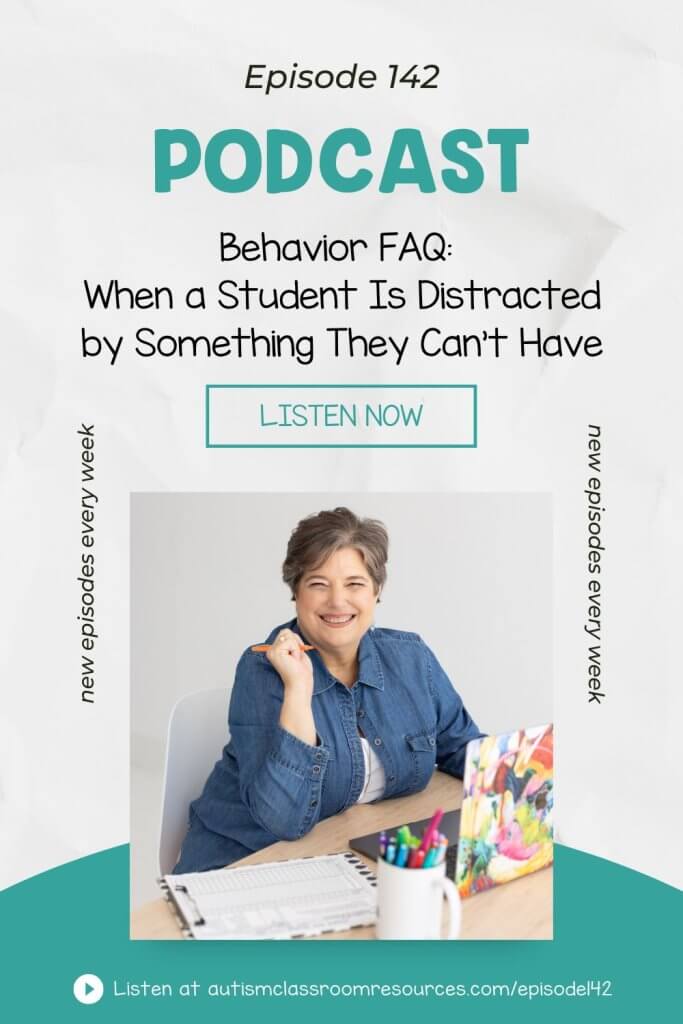 Teachers deal with distracted students all the time. There's the student who wants to be on the computer instead of reading his assignment or the one who's waiting for lunch instead of working on her math problems. I get asked questions all the time about handling situations where a student is distracted by something they can't have.
In this episode, I talk about some of the strategies you can use to deal with students who want to do one thing when it's time to do something else.
1:58​ – The 1st step to addressing this unwanted behavior when a student is distracted
3:55 – What to do if the student's behavior escalates to the point of being potentially harmful
5:42 – A couple of examples using specific students with potential solutions
11:56 – If the student just doesn't want to wait to do the desired activity
17:24 – How you can implement the behavioral support strategies talked about in this episode
Join us inside the Special Educators Academy for your 7-day free trial.
Free Downloads from the Resource Library
The first free download is a set of visuals for redirecting students when they are perseverating on a topic. There are 2 versions as shown on the picture. The second are tickets for limiting how many times the student can talk about something to a person. This can be set up to help them understand when they might be talking too much about the same thing to one person.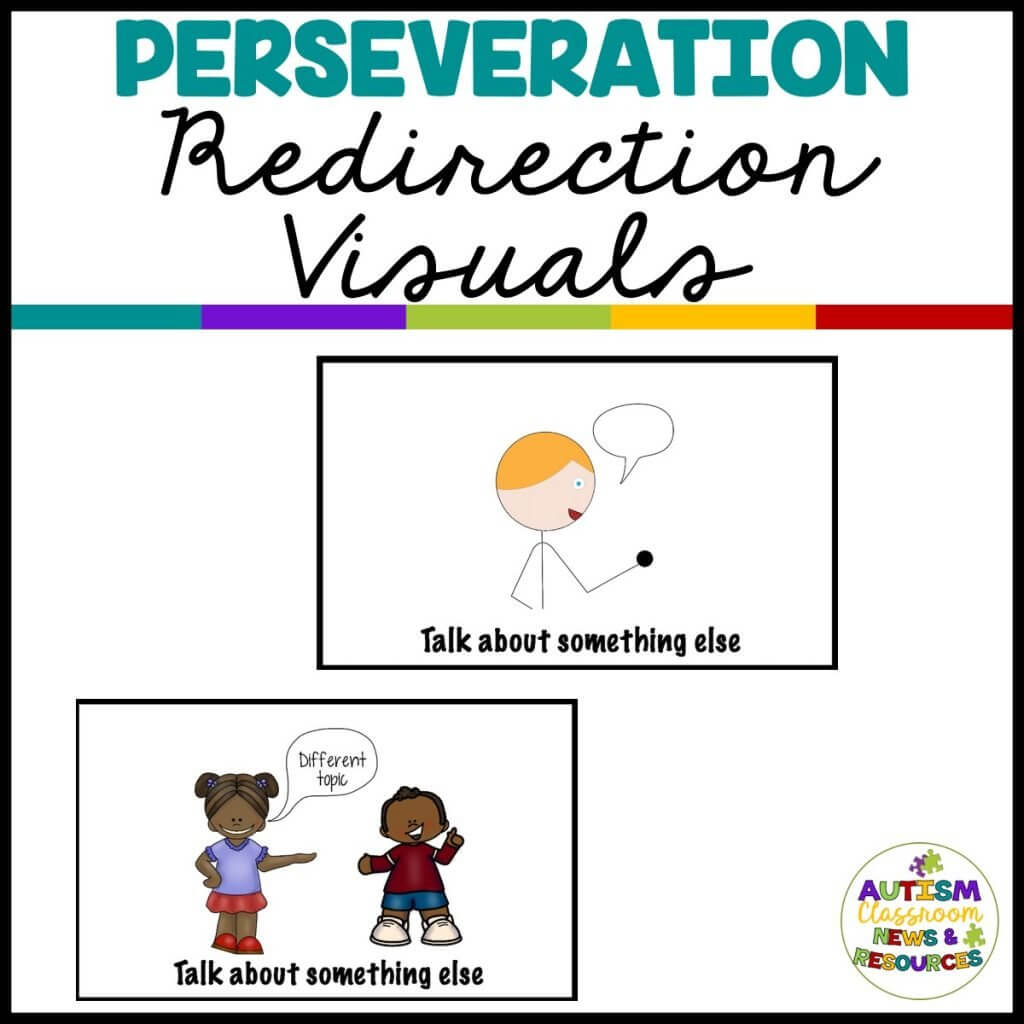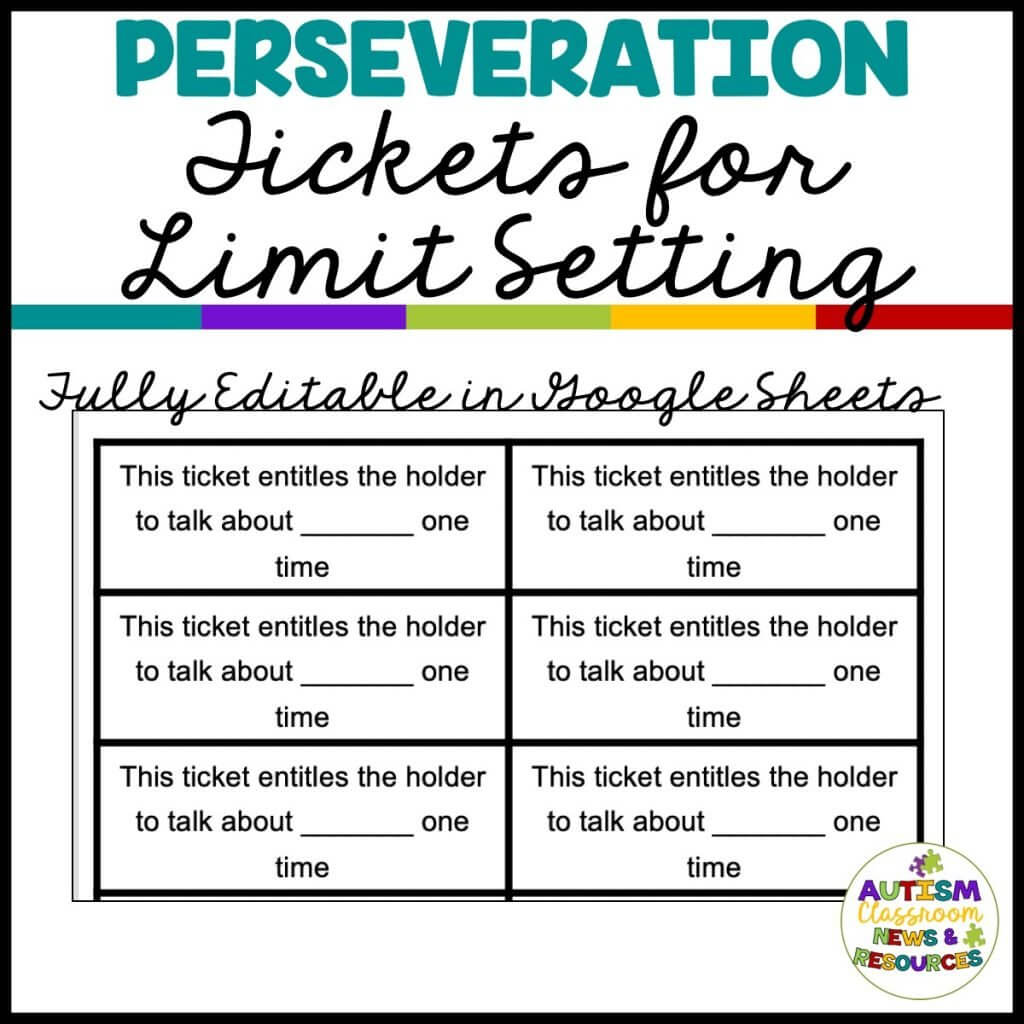 Join the Free Resource Library and download the items above and get free tips in you email each week designed to make your job easier.