Why Should I Use an Independent Work System?
Independent Work Systems | March 13, 2022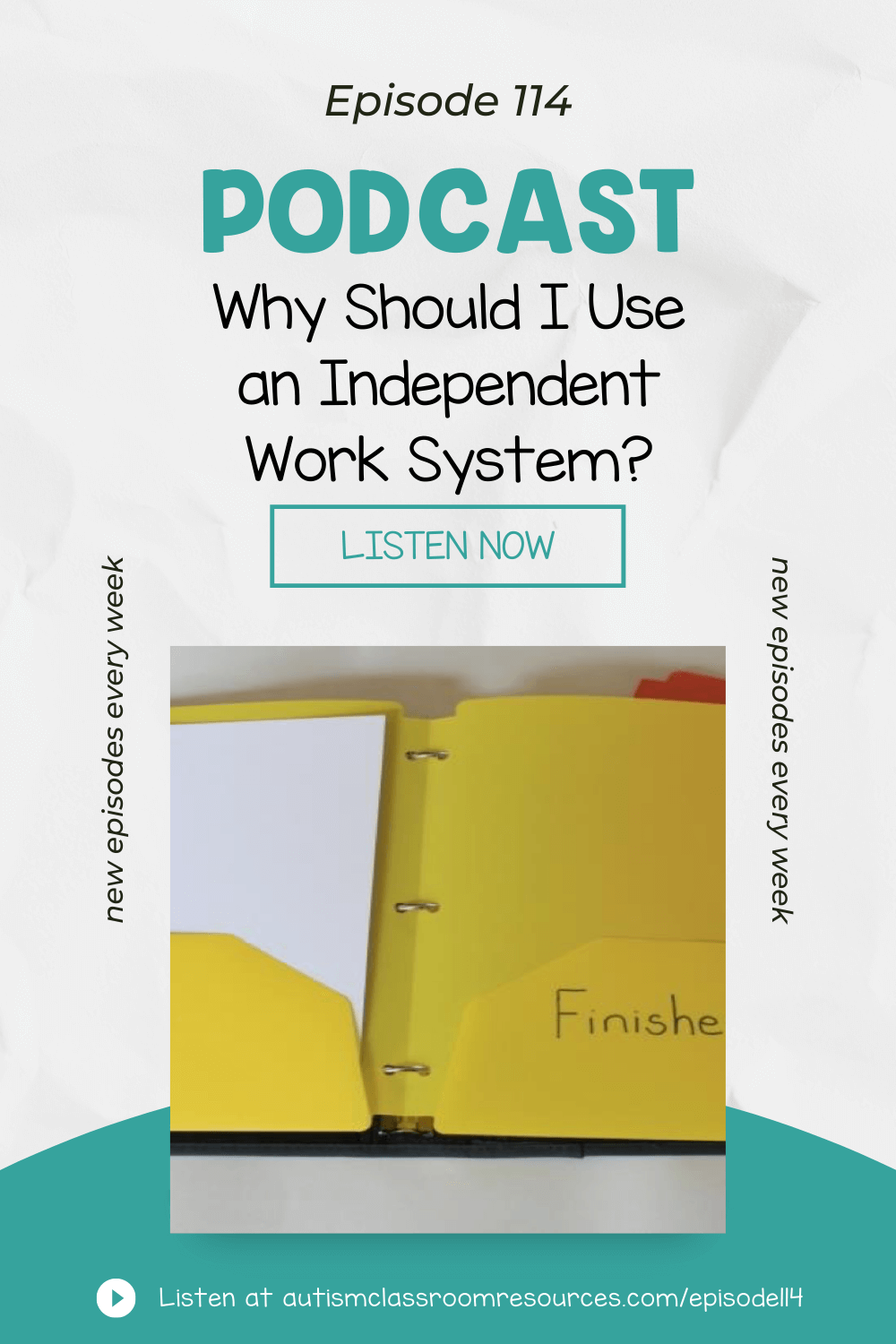 Every special education classroom should have some kind of independent work system. Even students in general ed, with or without autism, need one too. Some people don't believe that, but I've successfully used systems for students without autism (and there are research studies out there that back me up). In this episode, I talk about why independent work systems are so important and the benefits they provide for the classroom and the students.
0:39​ – The simple reason behind my passion for building independence in students
7:09 – Classroom benefits of having an independent work system in place
8:34 – The many ways an independent work system benefits your students
11:39 – What you can do once students get independent with their system
12:45 – What independent work systems are and are NOT designed to do
Join us inside the Special Educators Academy for your 7 day free trial.
More Workbasket Resources
GET ALL THE VISUALS AND ORGANIZATIONAL TOOLS YOU NEED to start independent work in your classroom.
These kits include an e-book with directions on setting up independent work systems and using the materials included, data sheets for tracking progress, visuals for the bins and schedules, what's next visuals, and mastery sheets to keep track of which students have mastered which task.
Looking for more ideas for creating independent work systems in your classroom?
Check out the FREE webinar below...click the image to find out more and watch as soon as you register!