Last night I had an awesome time using Facebook Live to share how I use a form I call a teaching plan or a Comprehensive Autism Planning System (CAPS) Teaching Plan to plan out data collection and the classroom schedule.  In case you missed it, I've embedded the video below…it's about 45 minutes long.  If you want to read the comments and questions you can find them by clicking on the link below the video to see the post:

CAPS Teaching Plan Demo and Discussion

Posted by Autism Classroom News on Monday, March 7, 2016
CAPS and Teaching Plans
For those who aren't familiar with the CAPS, you can read more about them at the links below:
Zoning Plans
Data Collection and Data Sheets
I think those are all the resources I talked about if there are some you are looking for, drop me a comment and I'm happy to help you find it.  Or just use the search bar in the panel on the right.
Do you have other topics you would like me to do a video about on Facebook so we can do questions and answers?  Please share them!  And if you liked this post and want to share it, you can pin the image below!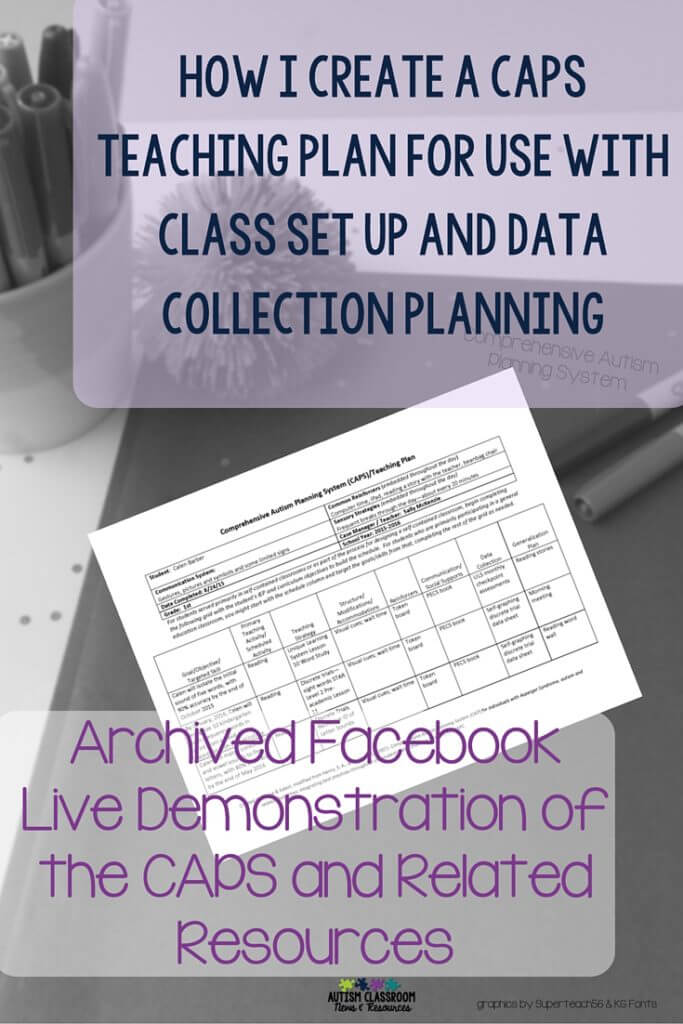 Until next time,