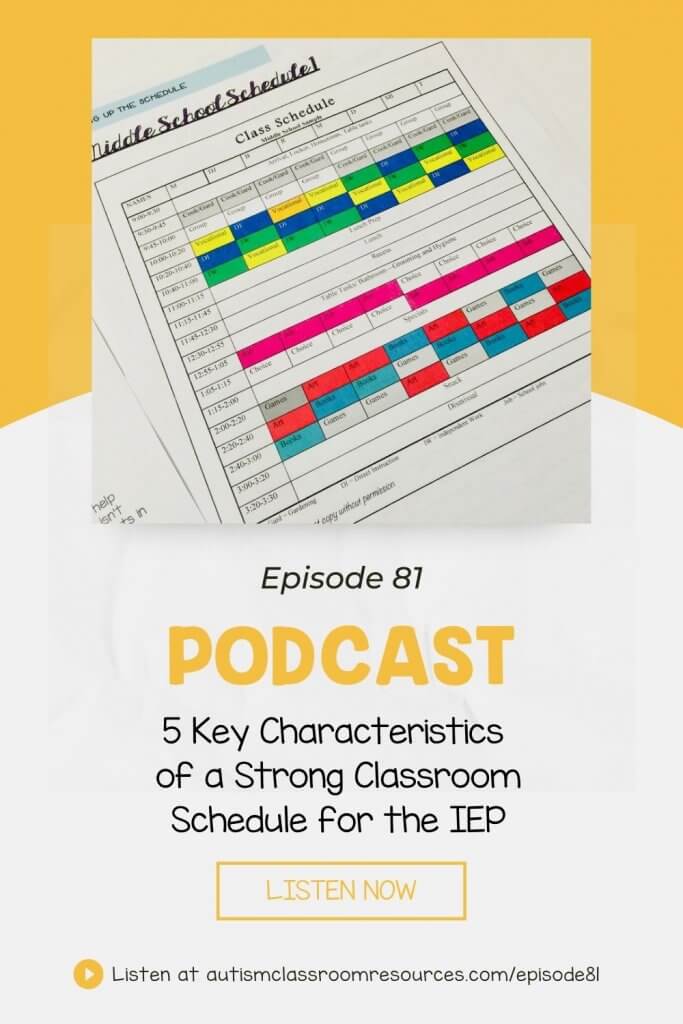 Today, I'm focusing on setting up the classroom schedule for the IEP. To me, the schedule is the most important and pivotal element of classroom design. It drives the other pieces of the classroom, tells me what the physical space will look like, and it's based on the teaching implementation plan. Once the TIP is completed, it's easier to see what activities are going into the schedule, and once the schedule is complete the other pieces start falling into place. So in this episode, I talk about the characteristics of a strong schedule.
2:49​ – High levels of engagement with instruction and interaction
6:07 – Tying each activity to specific goals and objections for each student
7:11 – Quickly-moving daily pace and engaging students
10:34 – Integrating each student's goals and objections and your curriculum
Join us inside the Special Educators Academy for your 7 day free trial.
Looking for More Classroom Setup Help?