We live in a society where consequences seem to be the expectation for certain "bad" behavior. A lot of teachers seem to struggle with knowing what they'll do when a student demonstrates disruptive behavior to change behavior.
In this episode, I talk about consequences and how ones you choose may not always be the most productive for your students.
2:51​ – Why all consequences aren't equal for all students
6:58 – How an action meant to be a punishment can backfire (using a student named "Thomas" as an example)
10:02 – Solutions for "Thomas" when opposite consequences won't address the student's behavior
13:08 – Considerations when choosing a consequence to a student's challenging behavior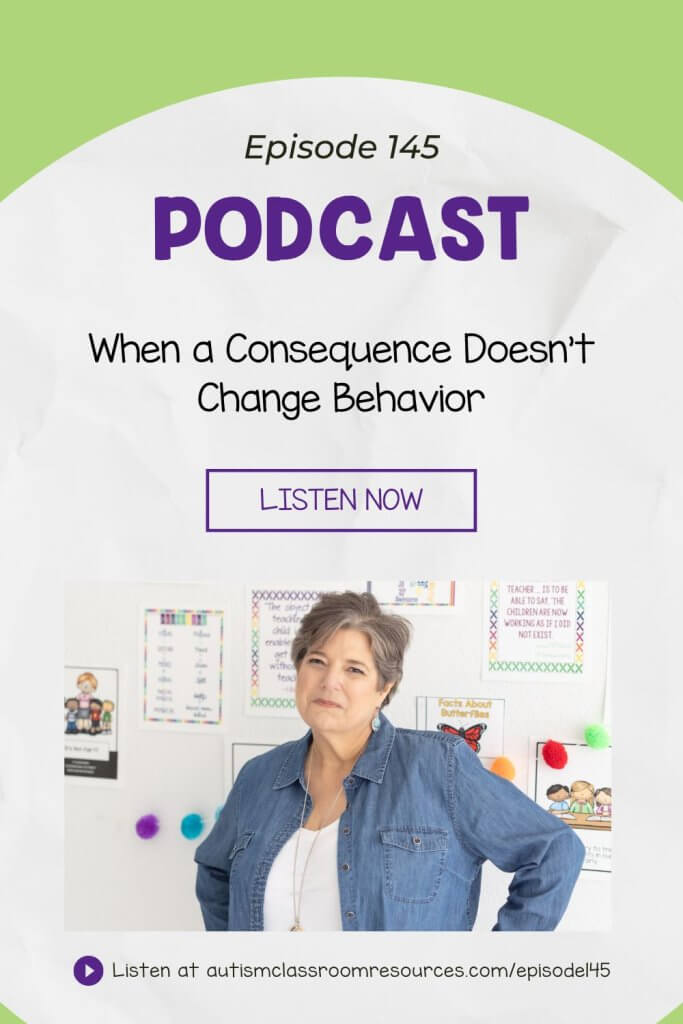 Join us inside the Special Educators Academy for your 7-day free trial.