How to Improve Social Problem Solving in Autism with Social Autopsies
Behavior Support | March 14, 2021
As I talked about in Episode 69, students with high functioning autism struggle with social problem solving. Many of their behavioral challenges stem from difficulties with problem solving the many social situations they navigate each day in school and in their communities. In addition, social challenges are often the reasons that these highly qualified individuals lose out on competitive employment when they graduate.
The Impact of Problem Solving Problems
Over the years I've heard from so many employers about individuals with autism. Unequivocally their message is, "They can do the work. But they couldn't get alone with their coworkers." Or sometimes it's that the worker was doing great until they encountered a situation where they had to problem solve with another person. Maybe they had to negotiate a situation with a coworker and couldn't compromise well. Other times, it's that they had difficulty seeing the perspective of how their behavior was impacting other people in the workplace. I've heard similar things from college professors over the years.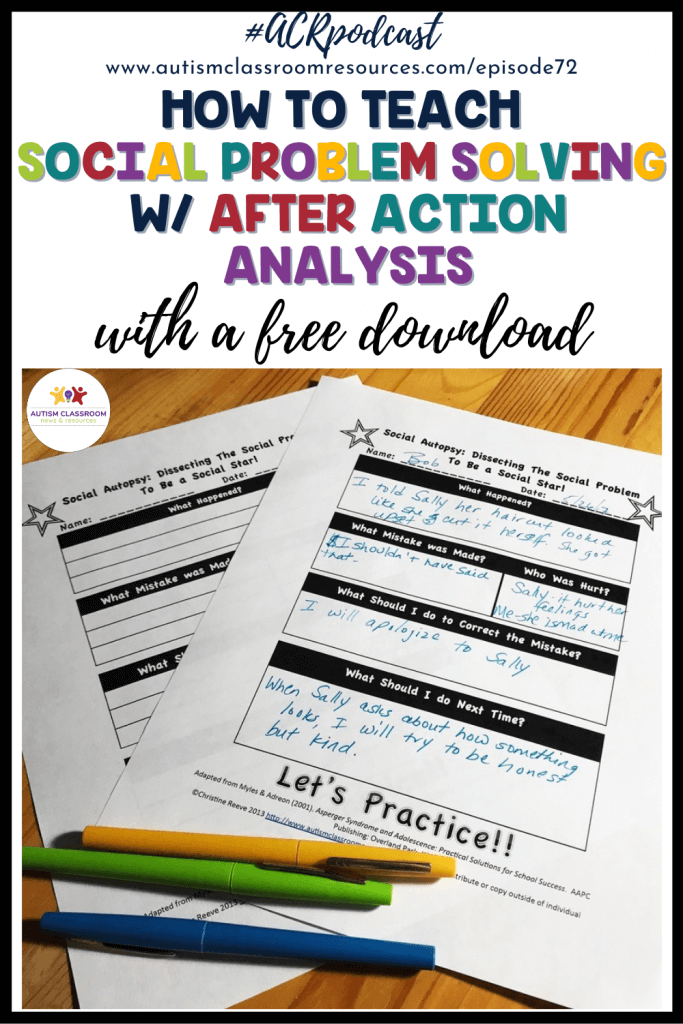 The common theme to all of these conversations, as well as the many k-12 teachers who say similar things, is that the students are smart. That the work was never the issue. The difficulty always comes from having to navigate and problem solve a social situation. As Dr. Kabot said in episodes 70 and 71, smart is not enough.
After-Action Analysis Reports
In today's episode I want to share a strategy that has become a huge tool for students to learn how to problem solve social situations. I've talked about it in the past and describe it in more detail in this post. Traditionally, the little literature we have about it, it's called a social autopsy. However, I have found that many students (and sometimes teachers) hate this name. Because those students are really perceptive. Who wants to have their behavior autopsied after all!
So one of them suggested the name After-Action Reports. So I'm going to start referring to them as After-Action Analysis Reports. And it's the analysis that is really key to helping students learn to problem solve.
Highlights of Episode 72
Find out what a social autopsy is and how it can be used in a social skills program
Learn how social autopsies, or after-action analysis (AAA) reports, can help your students problem solve social situations
Discover 3 key elements of AAA reports that you must have to help them be effective for problem solving
Learn how AAA reports can also save you, as an educator, time by serving as a data source for behavior
And grab a free set of of social autopsies or after-action reports from the free resource library below
If you are looking for a deeper dive into teaching social skills, we have a whole course on it in the Special Educator Academy.
Grab Your Free After Action Reports And Check Out The Academy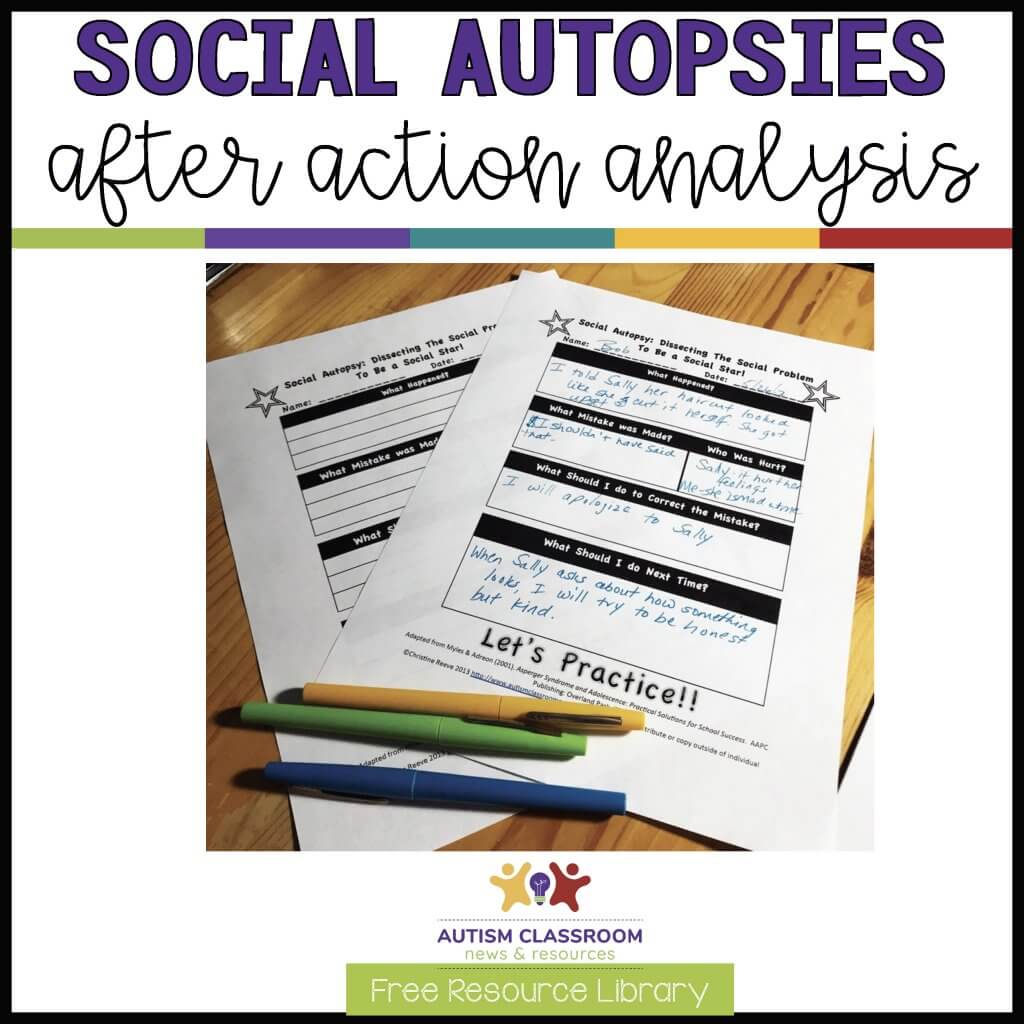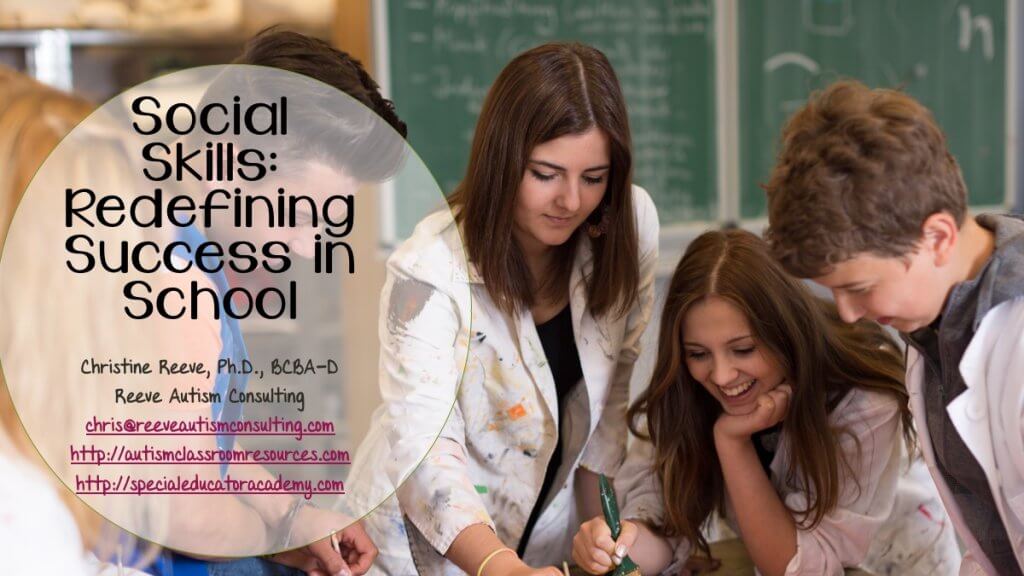 Come join the Academy and check out the Social Skills course. Grab a free 7-day free trial with the button below.
I will be taking a week off next week and will probably have a new blog post up. But I'll be back the next week as we gear up for Autism month, so I hope you'll join me then.
Looking for more ideas for preventing challenging behavior and being proactive? Check out the FREE Preventing Behavior Webinar.